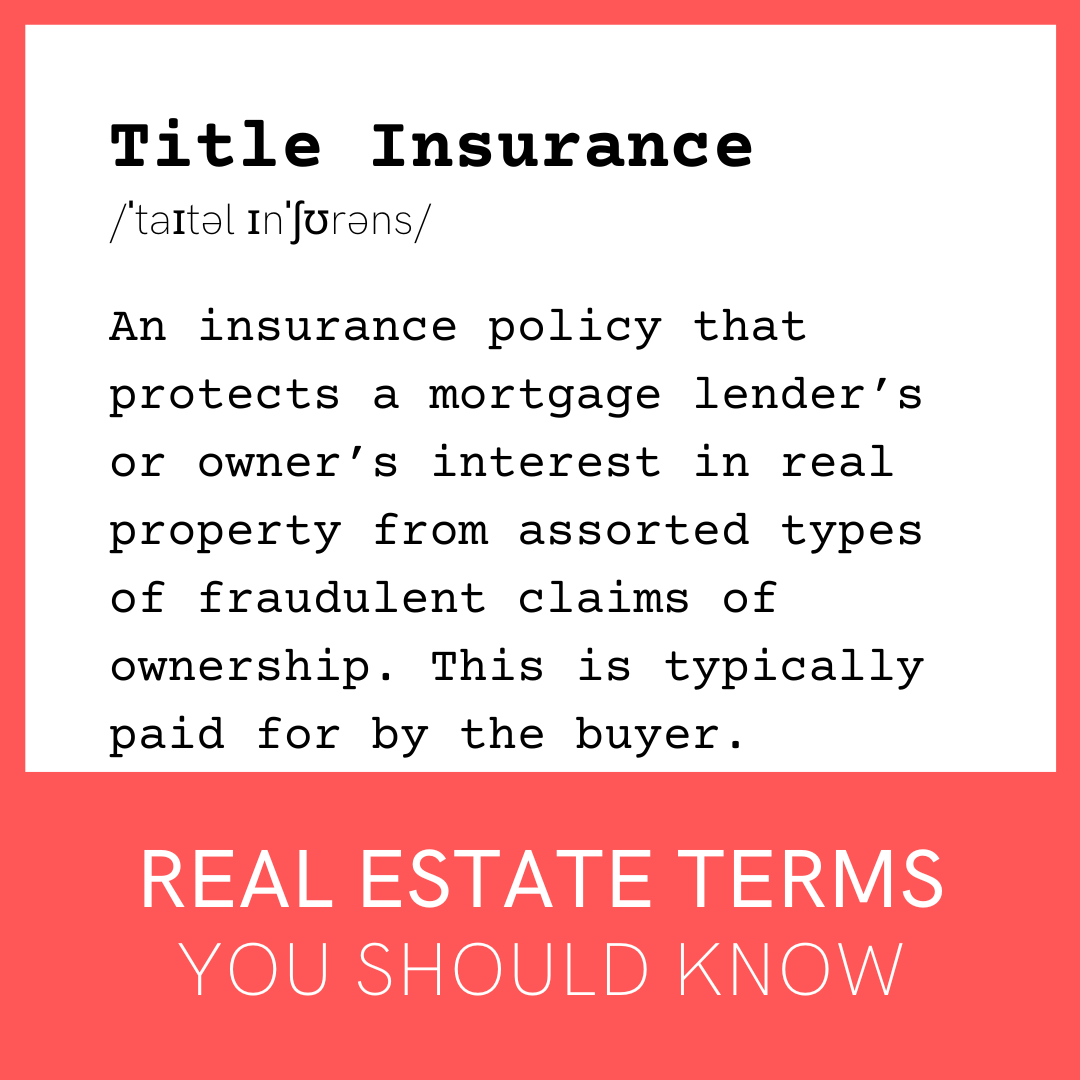 What is Title Insurance?
An insurance policy that protects a mortgage lender's or owner's interest in real property from assorted types of fraudulent claims of ownership. This is typically paid for by the buyer.
Even though you'll pay for this policy only once, your coverage will last as long as you own your home.
Learn more about title insurance here.
Category: Home Buyers