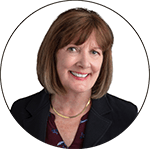 Hello and welcome to our free guide to selling your home. This is a great place to start your understanding of the home selling process and how to succeed in achieving your goals with the sale of your house.
I'm Libby Guthrie and I'll be your guide. Feel free to look around the site at your leisure. Just know we have created an easy path for you to follow if you prefer something more structured. Either way, enjoy your trip. 😎
Your Guided Tour
Start here: Home Seller Questionnaire
At the end of each page of the tour, you will find the link to the next article. But if you like to skip around, I'll leave the links to each article below along with some other articles of interest to home buyers on our site.
If at any time you find yourself lost, just give a holler to Libby on her cell at 865-364-0200 or email Libby@guthriegrouphomes.com
Additional Resources
Free Reports
Get your Free Home Value Report and know where you stand in terms of possible selling price for your home.
Learn the 10 Top Staging Tactics Anyone Can Do in Knoxville
More about Preparing to Put Your House on the Market in Knoxville
Articles
10 Pro Tips for a Smooth Home Move
Home Seller's Checklist: A Timeline to Prep Your Home for Sale
How We Market Your House To Sell Fast
---