For those of you who don't know yet, Libby and I have just moved to Tennessee.
We had been looking for a place to move to so we could slow down a little, and since Libby is from Knoxville, we decided that would be our new home.
If this is news to you, you're probably thinking, well, there goes our favorite real estate agents. 😉
But fear not, we are actually still doing business in our old neck of the woods. Read this to find out more.
We are also looking forward to starting our real estate business in Knoxville!
OK, on with our story.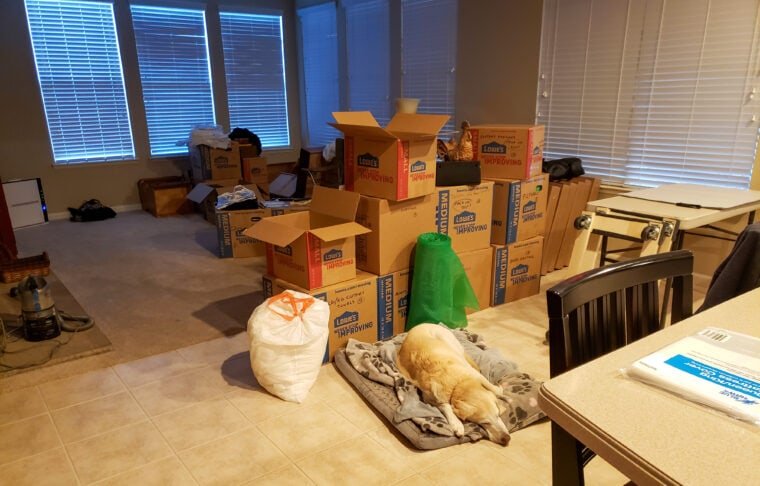 As you may know, moving is a big project. We started well in advance packing and preparing for the move.
Plus, we had to have our second COVID vaccination before leaving California.
Wednesday, February 24th
We started our Big Adventure move to Tennessee! We departed Rio Vista on February 24th, heading for Arizona. I have posted many photos, any of which you can click on to see the large version.
Thursday, February 25th
We arrived in Arizona late in the day.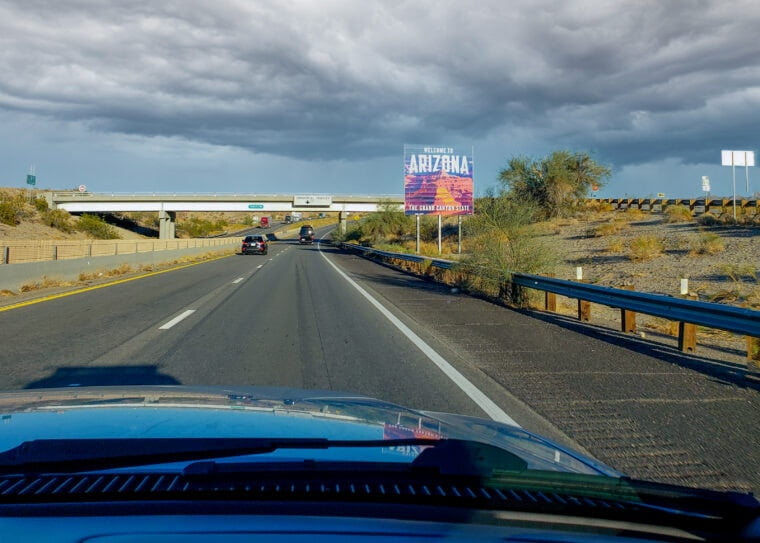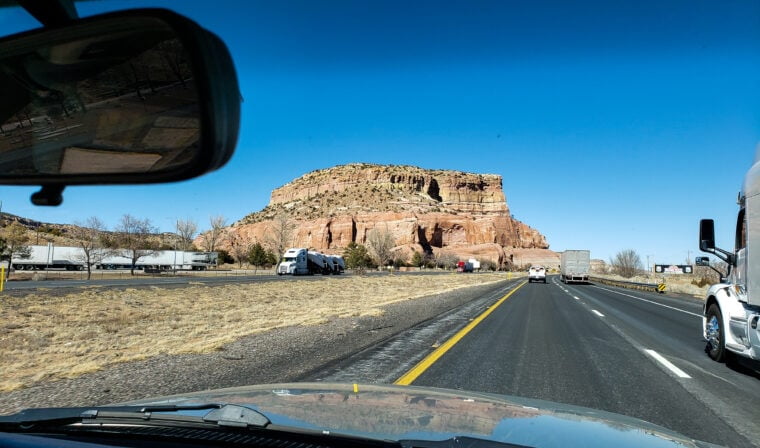 Friday, February 26th
We were able to sit down and eat breakfast in a historic Route 66 diner in Kingman, AZ.  However, after that, it was take-out until we hit Texas.
Then we headed for New Mexico.
We did get to see a few things on parts of the old historic route 66.  Most of the buildings were wrecks.  It was sad for me as I do have great memories of the trips we made on the "Mother Road" in its heyday.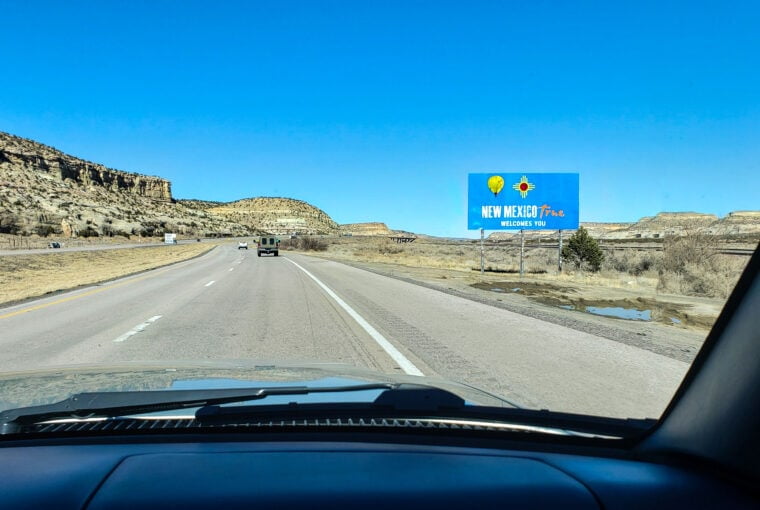 Saturday, February 27th

We stayed at the Roadrunner Lodge in Tucumcari New Mexico on the 27th.  It is a restored 1950s–1960s era motel.  All retro.  I am convinced that we stayed there on our family road trip in 1958.  I remember the weird colored concrete wall structures very well.  It was fun!  Libby loved it!
Sunday, February 28th
We went through Texas without stopping anywhere to eat.  It was the panhandle, so we got through it in a bit less than a day.
Monday, March 1st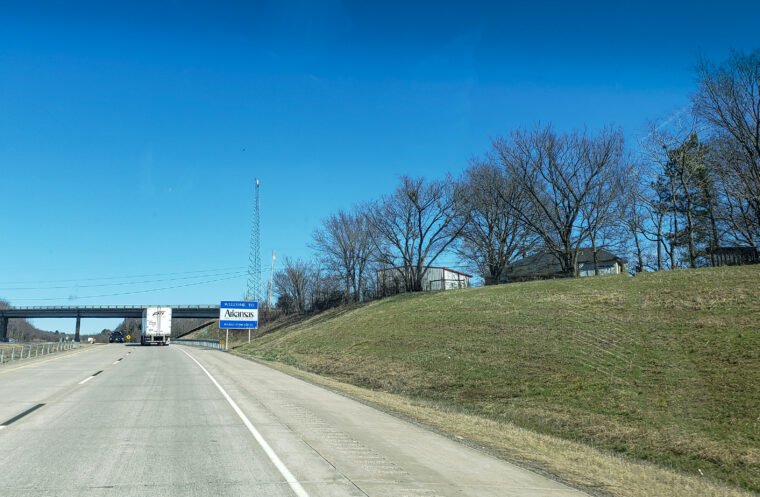 We arrived in Oklahoma City on March 1st and worked our way to Little Rock Arkansas where we stayed the night.
Though we had been extremely fortunate with the weather, meaning no rain, snow, or ice, we did have high winds all the way from Rio Vista to Oklahoma City.  Very high winds!  Driving was sometimes a challenge.
The worst winds were in Texas where we could literally have to fight to keep standing.  This made our original ideas of little side trips and lots of photos not doable.
Here is a photo of Barbie after running in some Arkansas swamp mud.  She did not care!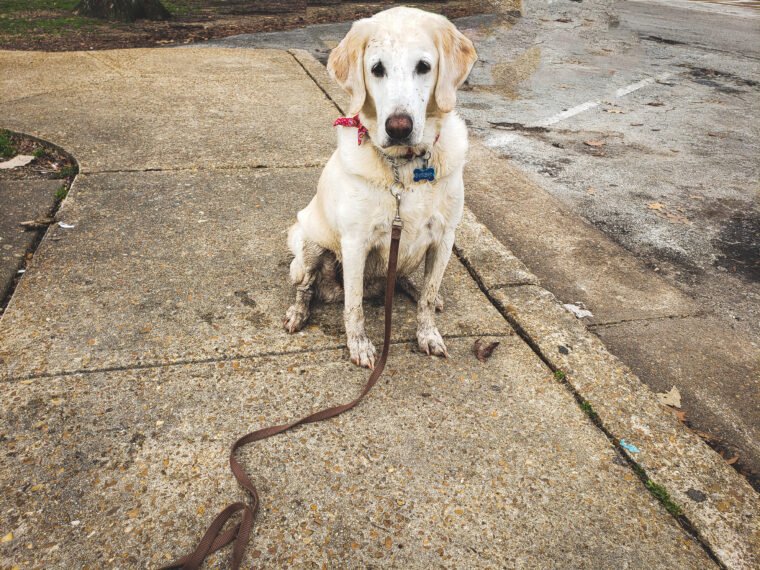 Tuesday, March 2nd
Traveling during this COVID situation is a challenge.  Each state is handling it differently.  The best way to describe it is that you can't have a "normal road trip" with normal human interaction or meals, etc.  This situation, plus the strong winds has made side trips and sightseeing not really doable.
Plus having Barbie with us limits our ability to do that too.  We can't leave her in the truck for very long in very cold temperatures.  It does get below freezing at night.
Wednesday, March 3rd
We had a very good day driving that day.  We actually went farther than originally planned.  We arrived in Nashville earlier than expected.  Luckily, it was only 169 miles to Knoxville.
All 3 of us, especially Barbie were ready for the trip to end.
During the drive to Knoxville, we lost our 3rd hour of time due to traveling through all the time zones.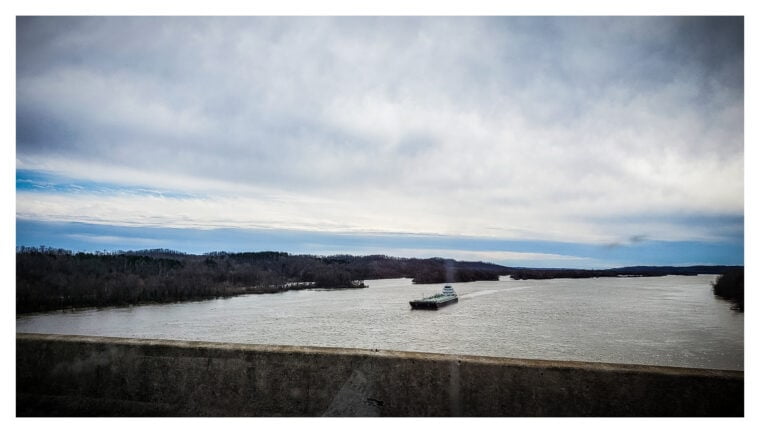 Get it? Like The Bridge on the River Kwai? 😂
Thursday, March 4th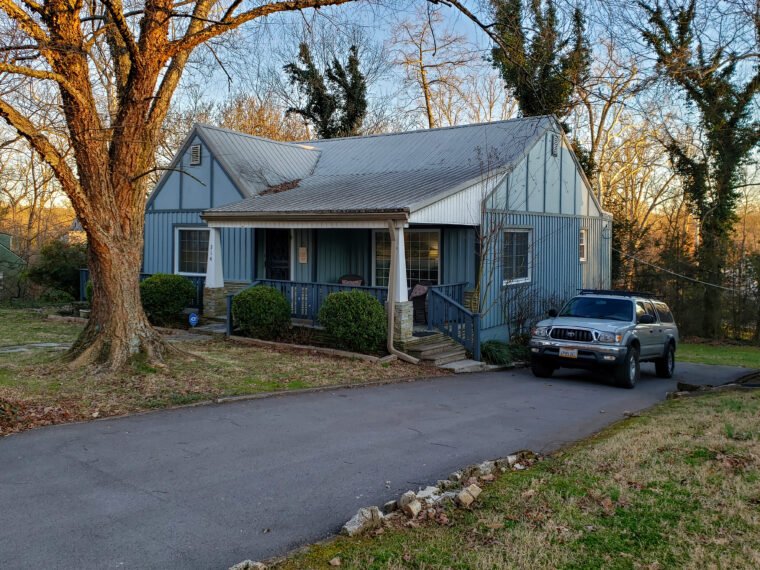 We made it to Knoxville!
Here are some photos that were taken in Fort Dickerson Park, which is a short walk up the road where we are staying in our Air B&B for 2 months. Our first civil war battlefield site!
From there you can look right down on Knoxville across the Tennessee River.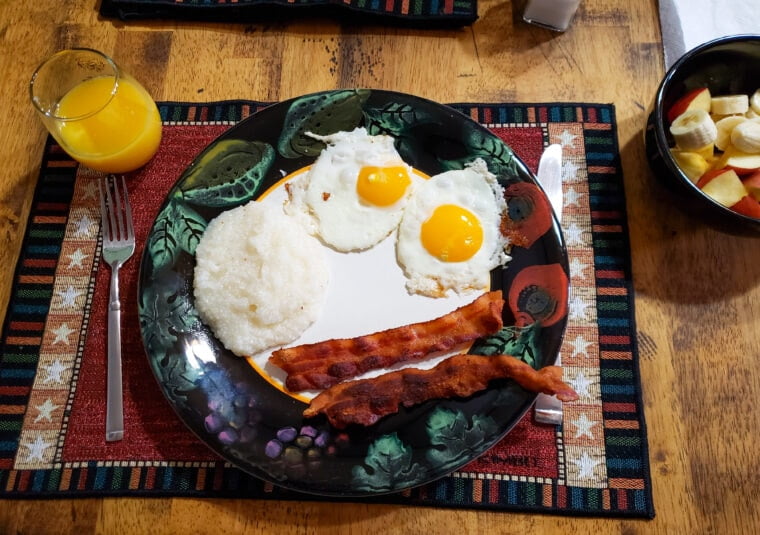 Libby actually set us up with the real estate agent to start looking at property on Friday! No rest for the weary. 🥱
Friday, March 5th
We are on eastern time here.  Knoxville is right at the western edge of that time zone.  So we are 3 hours ahead of y'all. 🤪
We met with our Realtor to see the 5 listings we will be looking at as possible permanent homes.  The market here is taking off.  Low inventory, rising prices.  Completely different than a year ago.  Does that sound familiar?
We are told that a very large percentage of people moving here from other states are from California.  Libby met one at Kroger's Supermarket yesterday.  The checker had moved here from Oakland in October.
The 3 intrepid travelers are all O.K. It has been a challenging time, to say the least!  Just tired after being old folks who have just finished a 2,500-mile road trip.  😴
The weather here in Knoxville so far has been perfect!  We could not ask for better for this time of year!  It is in the high 20's at night and in the high 50's to low 60's by afternoon.  There is no rain on the horizon until around Wednesday or Thursday.  With the rain, it is supposed to start a warm-up.
Barbie is adapting well.  She was very nervous the first few days after arriving at the house.  She is much better now.  There are places here where we can take her off-leash and throw the Chuckit, etc.
One sad thing about our move is that we already very much miss those of you we have left back in California. But we are looking forward to making new friends in Tennessee!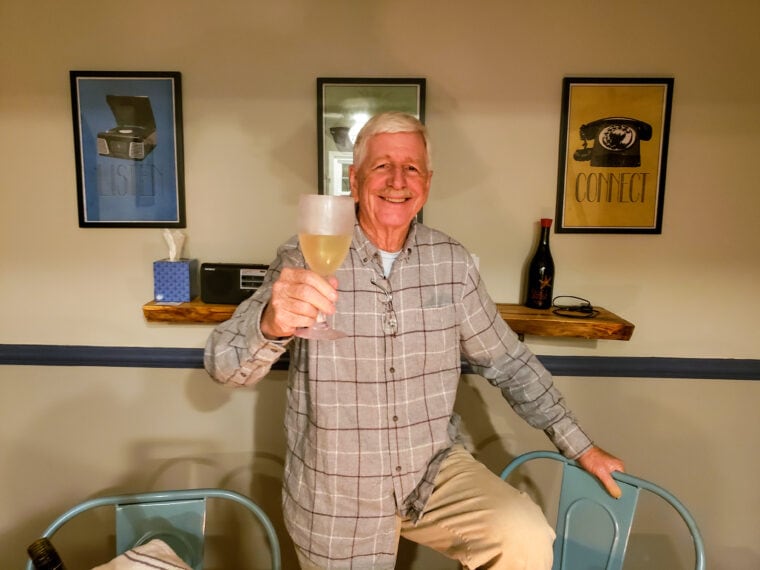 Ken, Libby & Barbie wishing a goodbye for now! 💖